The Worlds Slimmest Bike Tool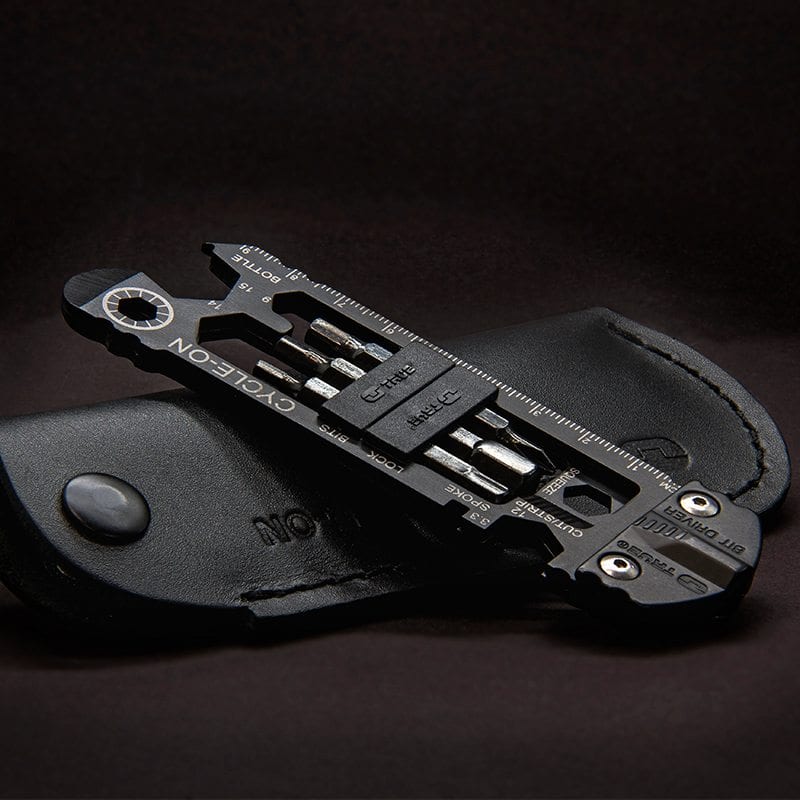 True Utility have just launched Cycle-On, the worlds slimmest bike tool.
Cycle-On incorporates 30 different and essential tools for maintaining and fixing your bike when on the go. Built from Black Titanium coated 420 grade stainless steel, this incredible solution measures in at just 12mm thick at it's thickest point. Despite the vast array of built in tools it only weighs 140g making it your perfect cycling companion!
Unlike many conventional bike tools with the Cycle-On, the aim was to achieve a thin and lightweight design whilst retaining the maximum amount of functionality for cyclists. This was to make it a truly universal product that should always be carried with you; whether you're cycling to work or mountain biking cross country.
"The whole is greater than the sum of it's parts"
Cycle-On has a modular body. This allows for different configurations to achieve different goals on-the-go. One configuration will provide greater torque on that hard to move bolt, while other configurations allow the tool to be used as a bit driver or even as a strong cutting tool.
The Cycle-On has been under development by True Utility for more than 12 months. Led by Lee Berman, it was developed by the small and focused UK design team based in the South of England.
To celebrate the launch we have had a limited run made from 100% titanium that will be available to our supporters.
---