Introducing the True® Dual Cutter Utility Knife Tool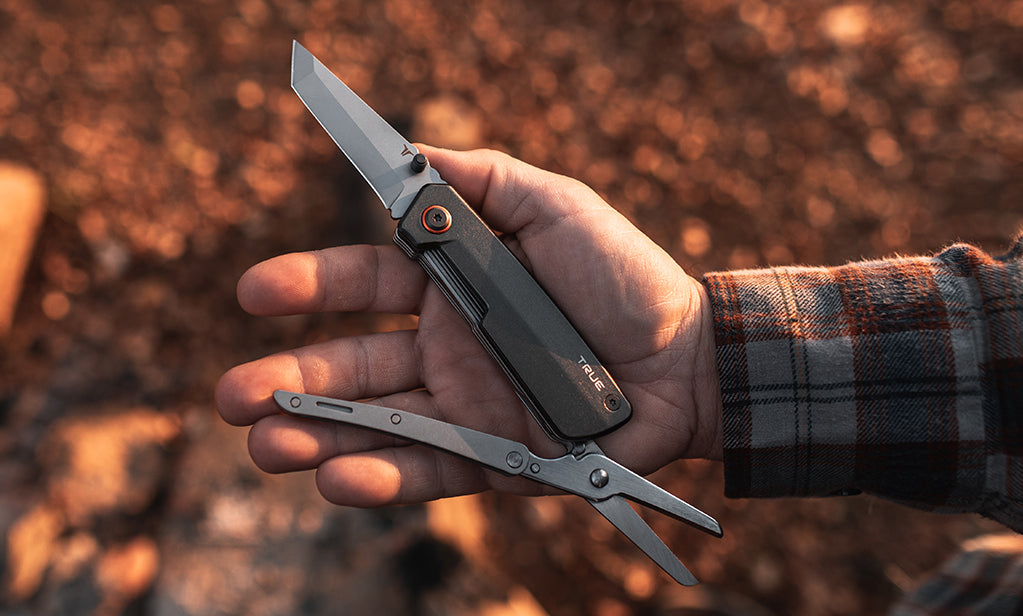 Introducing the Dual Cutter By TRUE - the perfect go-to, everyday carry knife. A sleek 2-in-1 multi tool knife, designed with a 2.5 inch stainless steel Tanto blade (that is knife legal UK), paired with spring-loaded, 1.5 inch serrated scissors. The knife has been sandblasted for a quality matte finish and added corrosion resistance. The Tanto blade provides a strong point - ideal for piercing tasks.
No half measures here, simply two full-sized, lightweight tools in your pocket. The pocket clip allows you to securely carry your pocket knife, ready to help with almost any daily task. Ideal for keeping in your tackle box for fishing necessities, outdoor recreational activities such as camping and climbing or simply using for DIY.
Discover more about the Dual Cutter here.
---