Introducing the TRUE® Ti Pocket Multi Tool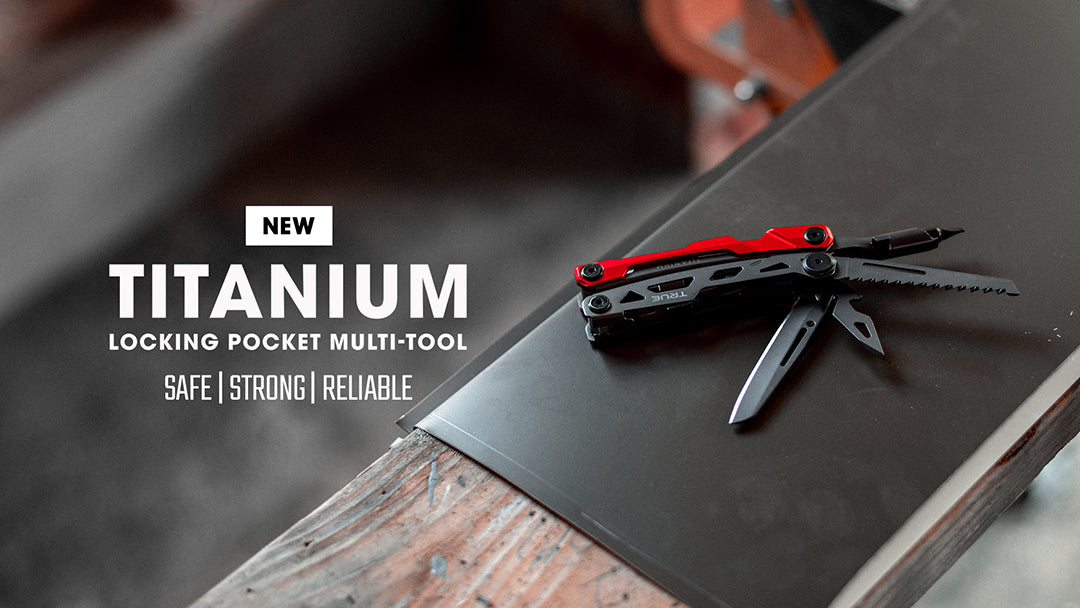 Introducing the Ti Pocket Multi Tool by TRUE - a useful multitool that's focused on offering tools that users are more likely to carry around and are in-need of use everyday. A convenient everyday carry tool made to make your job at hand easier. For those projects around the house, on the job, or at the campsite, owning the Ti will give you 5 tools at hand, that work as well as their full size counterparts, without reaching into your tool kit.
This Titanium multi-purpose all-in-one tool kit houses the following:
- 70mm Sheepsfoot Blade (2CR13 Titanium Nitride Fine Edge Sheepsfoot Blade)
- Spring Loaded Pliers and Wire Cutters
- Saw Blade (2CR13 Titanium Nitride Crosscut Saw Blade)
- Compact and Sharp Awl & Bottle Opener
- Dual-Position Driver (Locking Driver Bit Holder With 2x 1/4" Bits Included)
- Includes a lock release that allows for 90/180 degree lockable opening
- Features a pocket clip to securely carry with you everyday
With any gadget or gizmo, a pocket multi tool is at the top of the list for any gift - the Ti has been compared to carrying a toolbox in your pocket. Find out more about the Ti Pocket Multi Tool below.
---