UK Knife Laws: What To Know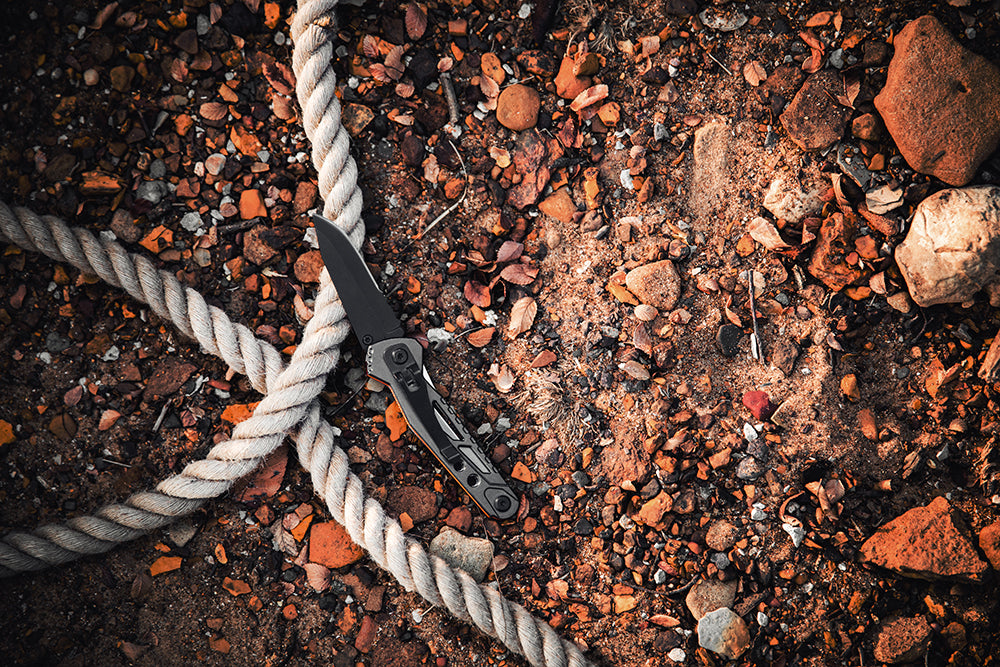 Knives can be used for multiple purposes and most modern ones either have a fixed or folding blade. Hunters may carry a hunting knife, hikers and campers may carry a pocket knife and there are knives we use every day such as kitchen knives, table knives. Alternatively, there are knives used as weapons.
Did you know that, if caught, you could be put away for four years for carrying a knife, even if you don't use it? You can also get a criminal record for carrying a knife.
The UK has strict laws, guidelines and restrictions when purchasing knives to help protect society. It's best to be knowledgeable and bring yourself up to speed with the laws of holding them if you're looking to purchase one.
Current Basic UK Laws
- It is illegal to carry a banned knife (see below for types of banned knives)
- It is illegal to carry a knife in public without good reason, unless it is a manual folding blade less than 3 inches long
- It is illegal to sell a knife to anyone under the age of 18, unless it is a manual folding blade less than 3 inches long
- It is illegal to use any knife in a threatening manner
Banned Knives in the UK
Butterfly knife, Disguised knife, Flick/gravity knife, Stealth knife, Zombie knife, Sword, Swordstick, Push dagger, Blowpipe, Telescope truncheon, Baton, Hollow kubotan, Shuriken, Kusari gama, Kyoketsu shoge, Kusari, Handclaw, Knuckle duster, Cyclone or spiral duster, Belt buckle knife
Acceptable Reasons To Carry a Knife
There are limited acceptable reasons to be in possession of a knife. For genuine reasons to carry a knife, it will be enclosed in a toolbox, tackle box or joined with equipment such as professional climbing rope. 
- Taking knives you use at your place of work to and from your place of work
- Taking it to a gallery or museum to be be exhibited
- If it will be used for theatre, film, TV, historical re-enactment or religious purposes
- If it will be used in a demonstration or to teach someone how to use it
Exceptions: So what type of knife can I carry?
You should not carry a knife with a locked blade and no longer than 3 inches. You can carry a folding blade, without a locking mechanism of no longer than 3 inches (7.62cm). Even though it is not illegal to carry this as a knife, you could still be accused of carrying a weapon.
If you carry a knife longer than 3 inches, it must only be carried for work purposes i.e. work, or needed to perform an activity.
Here are a few examples where it is common for knives to be carried in public:
A knife in the tacklebox of an angler who is either fishing where there is public access
A multi-tool with a locking blade in the toolkit of a mountain biker or climber at a trail centre
A small lock folding knife being held by a canoeist or kayaker for the purpose of cutting through rope 
---